Yearly Archives:
2013
2013-12-18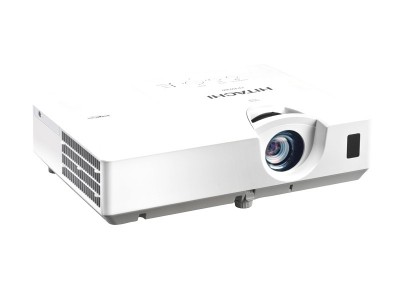 Hitachi CP-EW300 WXGA 1280×800 16:10 widescreen display 3000ANSI Lumens bright, HDMI and VGA inputs, soft carry case, 3 year warranty OUR PRICE INCLUDES: Local warranty repair after sales service & support- directly from Nova Visual Products factory trained repair technician.  No need to send your defective AV equipment out of town for repairs.  Nova Visual […]
Read more about AFFORDABLE-RELIABLE WXGA HD DIGITAL PROJECTION
2013-12-16

  SITUATION:  Work space and public areas in your facility are too loud. Sensitive information, private conversations are being heard by everyone. It's so loud employees and visitors complain they can't hear, can't concentrate.   SOLUTION: CAMBRIDGE SOUND MASKING TECHNOLOGY.
Read more about Sound Masking!
2013-09-13
You are the inspiration behind Chief's Fusion® Series The original Fusion fixed and tilt mounts were designed around installer feedback. You talked. We listened and Fusion was born. We've continued that tradition with our latest expansion of Fusion products: a complete line of freestanding and ceiling-mounted solutions with interchangeable accessories – inspired by you, […]
Read more about New From Chief Mounts…
2013-09-11
Pro Audio Will Never Sound — or Look — the Same. The Beamforming Microphone Array is the Pro-Audio industry's first professional-grade microphone array with beamforming and adaptive steering technology and ClearOne's next-generation Acoustic Echo Cancellation.
Read more about New from Clearone